Used Dodge Charger Ft Lauderdale FL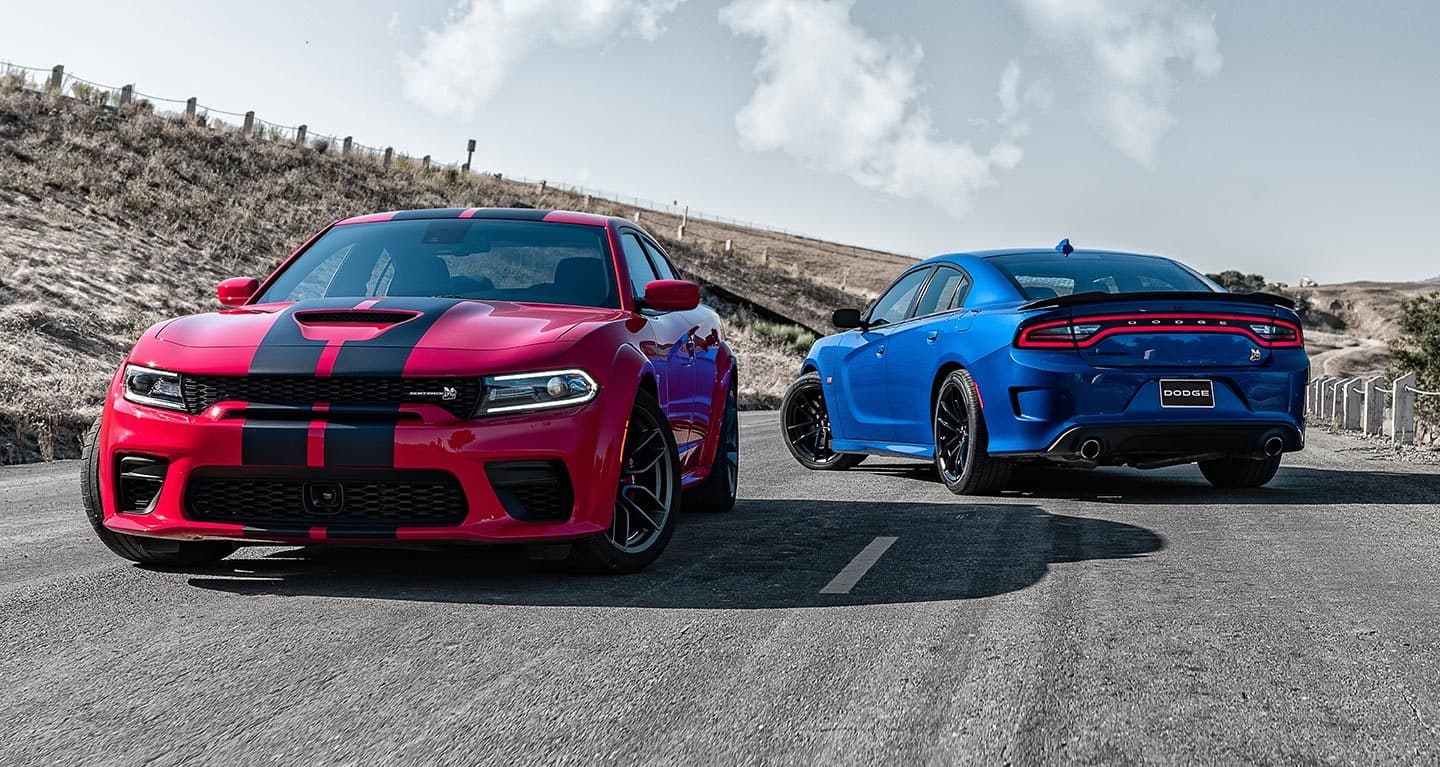 Used Dodge Charger Ft Lauderdale
Check Out Our Used Dodge Inventory!
The Dodge Charger has a long history within the American automotive industry. Dodge has always been celebrated for its sporty, free-spirited nature that embraces the classic style and unbeatable strength of high-performance vehicles. Over the years, the Dodge Charger has grown and evolved into the go-to performance sedan we see on the market today! Though this model has undergone plenty of updates and improvements from year to year, many things have stayed the same for the Charger. For example, it's always offered robust engine options that go above and beyond what you might expect. It also offers many different colorways and design options so that you can let your personal style shine. If you're looking for a used Dodge Charger here in the Fort Lauderdale area, you're sure to find a wealth of options at Arrigo CDJR Sawgrass! Read on to learn about just a few of the many features of the used Dodge Charger!
Just How Powerful are the Dodge Charger's Engine Options?
No matter which model year you choose, the heart of the Dodge Charger is its robust engine, which allows you to achieve that race-ready driving experience! There are many different engines that have been available for the Dodge Charger throughout the years, many of which have remained consistent thanks to their impressive ratings, and even more impressive performances! The standard engine for the lower trim levels of the Dodge Charger is a 3.6-liter V6 engine, offering 292 horsepower, and 260 lb-ft of torque. If you move up to the R/T, you'll find a 5.7-liter V8 engine that kicks things up to 370 horsepower, and 395 lb-ft of torque. Up next is the Scat Pack, which ups the ante yet again with a muscular 6.4-liter HEMI V8 engine that supplies the Charger with 485 horsepower, and 475 lb-ft of torque. Then there's the Hellcat, which features a 6.2-liter V8 that offers an impressive 707 horsepower, and 650 lb-ft of torque. Depending on the model year you choose, you might also find the Hellcat Redeye, which has another version of that 6.2-liter V8, calibrated to deliver 797 horsepower, and 707 lb-ft of torque!
What are the Dodge Charger's Performance Features?
The Dodge Charger is best known for its performance, with the ability to accelerate to impressive speeds! There are many different features that work together to create that authentic racing experience, both in terms of performance, and appearance. The SXT and GT are the most simplified and pared-down versions of the Charger, with available all-wheel drive to make them better suited for day-to-day driving. However, once you reach the R/T, you'll notice the performance features that become integrated into the lineup, like active exhaust, and 20-inch wheels. The Scat Pack adds Brembo brakes, and performance suspension, as well as features like Launch Control, Line Lock, and Race Cooldown. On the Hellcat and Hellcat Redeye, you'll find sport seats, high-performance tires, and a flat-bottomed steering wheel.
What are the Design Features of the Dodge Charger?
Aside from the many available performance features, there are also many design features that create the look and feel of the Dodge Charger that we all know and love. For example, the Charger offers a wide array of various color options, so you can always find a colorway that suits your personal style. The Dodge Charger is not afraid to stand out, with shades like GoMango, F8 Green, Hell Raisin, and many more. There are also several different racing stripe designs, and available badges to make your Charger even more unique. There are other available features like houndstooth-print front seats, leather-trimmed seats, heated and ventilated seats, and even a panoramic sunroof! You can also find exterior features like xenon  headlights, functional hood scoops, and LED fog lights. Plus, you can also find certain trim levels available with the Widebody Package, which includes larger fender flares, wider tires, and 3.5 inches of overall width added to the frame.
View Our Used Inventory at Arrigo CDJR Sawgrass!
Now that you've had a chance to learn about just a few of the many features available for the used Dodge Charger, all that's left to do is get started on your search for a Charger of your very own! You can visit us here at Arrigo CDJR Sawgrass of Tamarac, Florida, conveniently located just a short drive from Fort Lauderdale. Here, you can take a walk through our entire showroom, and check out all of our used Dodge Charger models for yourself. Plus, you can request a test drive of all your favorite options to compare and contrast their various features firsthand. Our friendly sales team will be happy to help answer any of the questions you might have, and we can also help you find a financing option that suits your budget. Get in touch with us today at Arrigo CDJR Sawgrass!