2023 Dodge Challenger Hellcat Jailbreak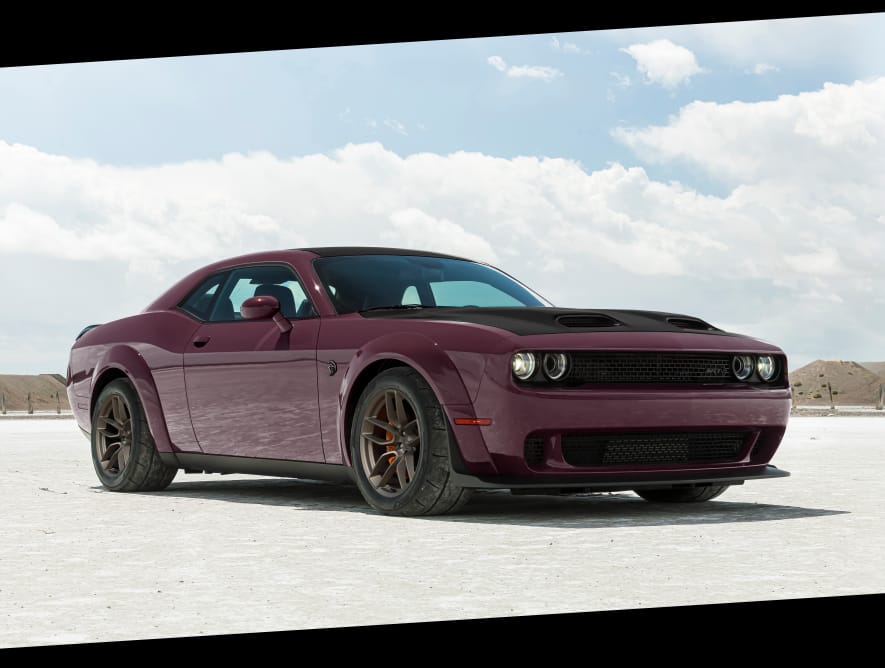 2023 Dodge Challenger Hellcat Jailbreak
Find Your Dodge at Arrigo CDJR Sawgrass!
For decades, the Dodge brand has earned a reputation for being a strong and powerful vehicle with a specialty in speed and performance. The Challenger is the classic muscle car design, with that 70's coupe-style body, and a bold look overall. There have always been many bold design themes available for the Challenger, including a wide array of eye-catching colors, stripes, and badges. For 2023, you can take your Dodge Challenger's design to the next level with the Dodge Challenger Hellcat Jailbreak, a fully customizable version of the Hellcat you know and love. Read on to learn more about all of its features!
What Powers the Challenger Hellcat Jailbreak?
Dodge vehicles are known for their impressive engines, and their abilities to reach speeds that few other vehicles can match! Sadly, some of Dodge's models are coming to a close, but they're going out with a bang that Dodge is calling the Last Call collection! Within this wave of Dodge vehicles, all SRT models will be available as Jailbreak models at no extra cost. This includes Charger and Challenger models within the Hellcat family, which are known to be the most robust models in the lineup. When you purchase a 2023 Challenger Hellcat Jailbreak, you'll be treated to the legendary 6.2-liter supercharged HEMI V8, normally rated at 797 horsepower, and 707 lb-ft of torque. However, Jailbreak models are specially calibrated to reach up to 807 horsepower!
What are the Design Features of the Hellcat Jailbreak?
The 2023 Challenger Hellcat Jailbreak is bringing back the same beloved features of the Dodge Hellcat you know and love. This includes features like the 70's-style coupe design, performance seats, and an 8.4-inch infotainment touchscreen. You can also enjoy performance features that help the Hellcat Jailbreak achieve all of its best abilities, including Brembo brakes, Launch Control, Launch Assist, Line Lock, and Power Chiller. As an SRT model, the Hellcat Jailbreak sets you up with the maximum amount of performance features so that you can achieve the greatest feats. Speaking of the greatest feats, the Jailbreak model can accelerate from 0-60 miles per hour in just 3.4 seconds!
How Can I Customize My Hellcat Jailbreak?
The 2023 Challenger Hellcat Jailbreak is unique because it allows you to fully customize the look of your car. As we mentioned above, the Dodge Challenger has always had a wealth of color and design options, but now there are more options than ever before! With the Jailbreak, you can choose color options for nearly every inch of your vehicle, creating a custom theme that expresses your personal style. There are also some pre-made designs, including the Brass Funky, which pairs a Hell Raisin exterior with bronze and orange accents. There's also the Old Glory, which has a White Knuckle base accented with dual blue racing stripes. If you make your own design, you can pick out your exterior color, stripes, badges, seat belts, steering wheel, brake calipers, and much more! Plus, you can add custom spoilers, fuel caps, and other accents.
Visit Us at Arrigo CDJR Sawgrass to Find Your Dodge!
Are you interested in letting your creativity run wild? If so, then come and visit us here at Arrigo CDJR Sawgrass so that you can check out all of our new inventory right here on our lot. At our dealership in Tamarac, you can see the Dodge Challenger Hellcat Jailbreak in person, and request a test drive of your favorite models with a member of our sales team! We can also answer any questions you might have about the Hellcat Jailbreak, or any of the other vehicles we currently have. Plus, you can shop from home by browsing our available inventory on our website. From all of us here at Arrigo CDJR Sawgrass, we look forward to working with you soon!