Pictures of the Jeep Wrangler Rubicon 392

Jeep Wrangler Rubicon 392 Images & Video
Check out this Gallery of Jeep's Wrangler Rubicon 392!!
The Wrangler Rubicon 392 has been called the 'Pinnacle of Factory Off-road SUVs.' It solidified that claim by winning the 2022 Four Wheel SUV of the Year! The 392 is the only Wrangler with a 6.4L HEMI V8, so if you are looking for raw power, this is the model you want. The Rubicon 392's 470-horsepower engine powers through a quarter mile in 13.0 seconds, going 0-60 mph in just 4.5 seconds. A heavy-duty braking system helps you maintain control wherever you go. Legendary off-road capability paired with a HEMI V8….that's the Rubicon 392 for you. Here at Arrigo Sawgrass, we hope you are excited about this Jeep model as we are; check out these images and the video of the big reveal.
Exterior Images of the Wrangler Rubicon 392
The exterior of the 392 could be described as being 'Fierce by Design'. Looking at the front of this Jeep, a functional hood with Hydro-Guide Air Induction System enhances engine performance. Cooler air helps lower engine temperature, and the system helps separate water from the intake if traveling in wet conditions. Around back, you will find a Dual-Mode Exhaust System that, with the simple push of a button, can be toggled between quiet and performance exhaust modes. Quiet mode lets you moderate exhaust sound, while performance mode opens the electronically controlled valves, enhancing the sound. Other exterior features that complete the Rubicon 392's look include beadlock-capable wheels, beefy 33-inch all-terrain tires, and bronze exterior accents. For even more capability, the available Xtreme Recon Package delivers 35-inch tires straight from the factory.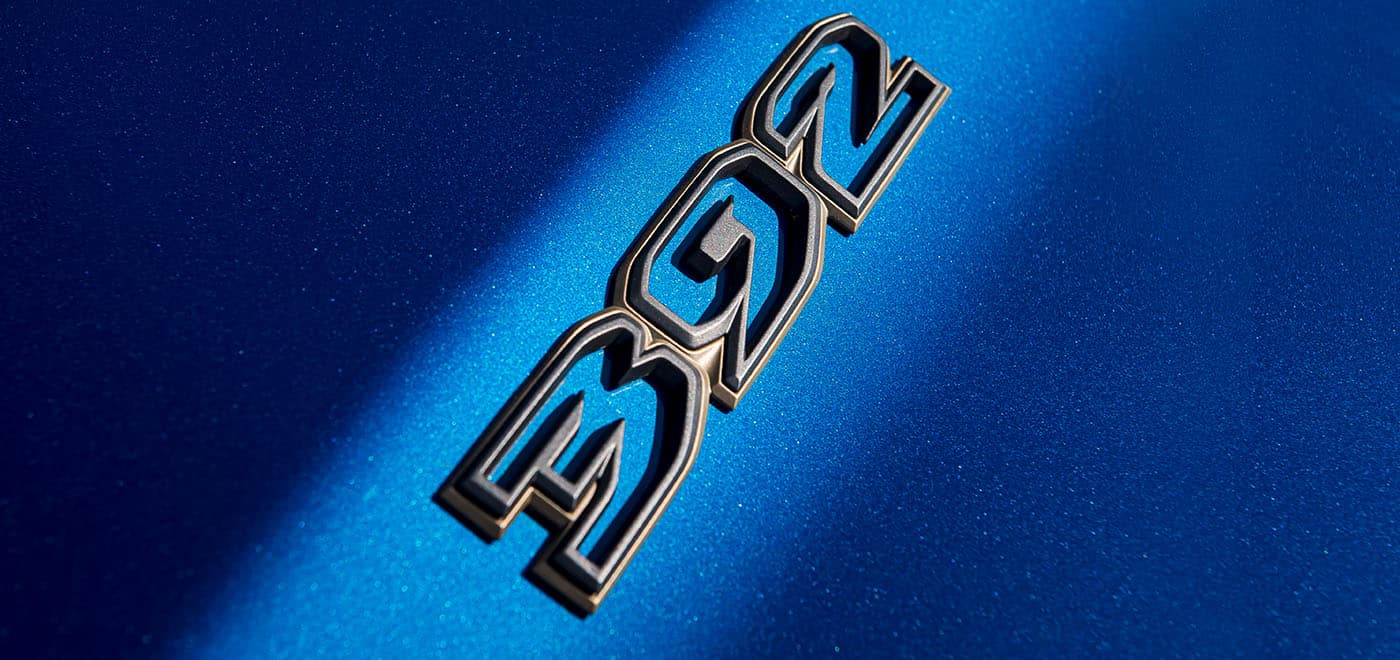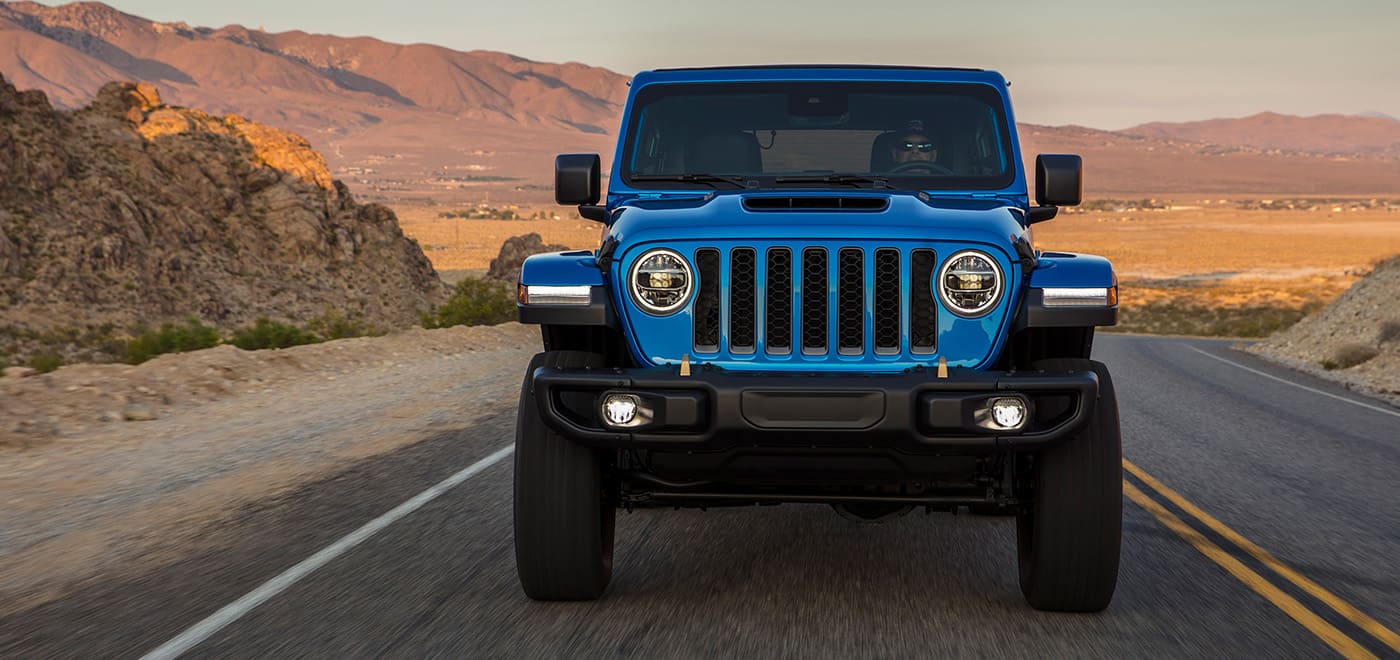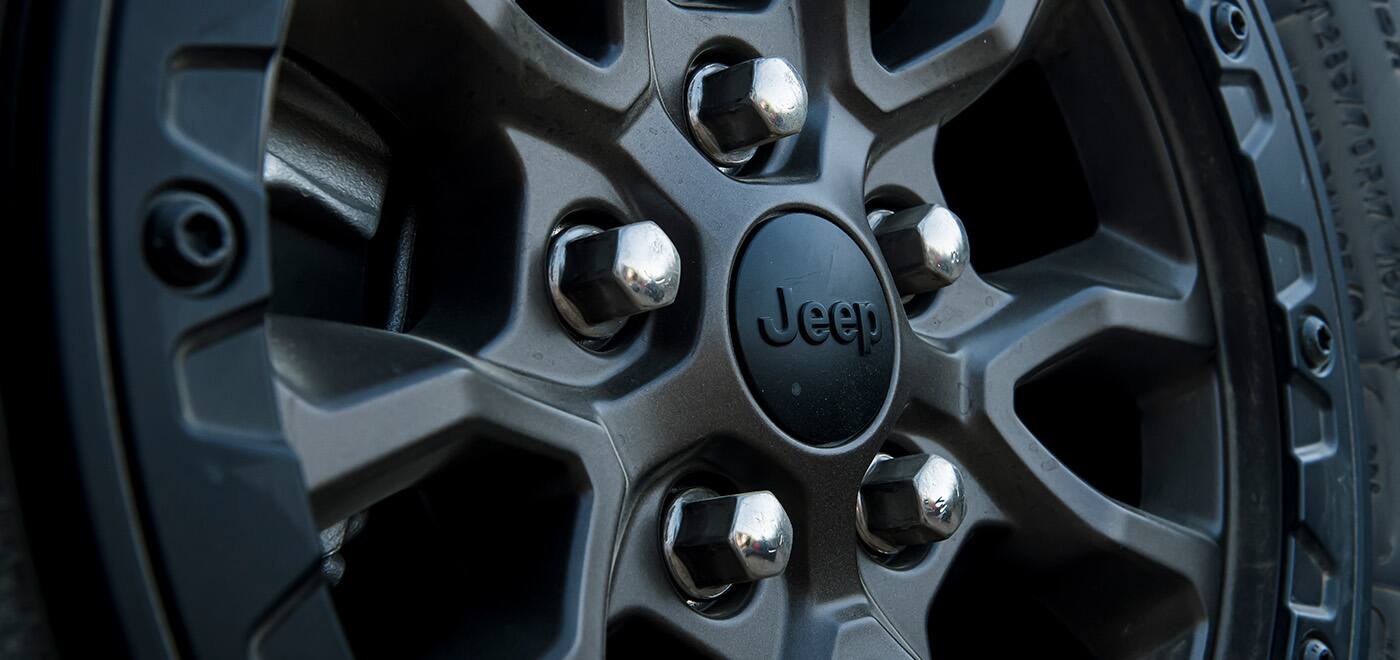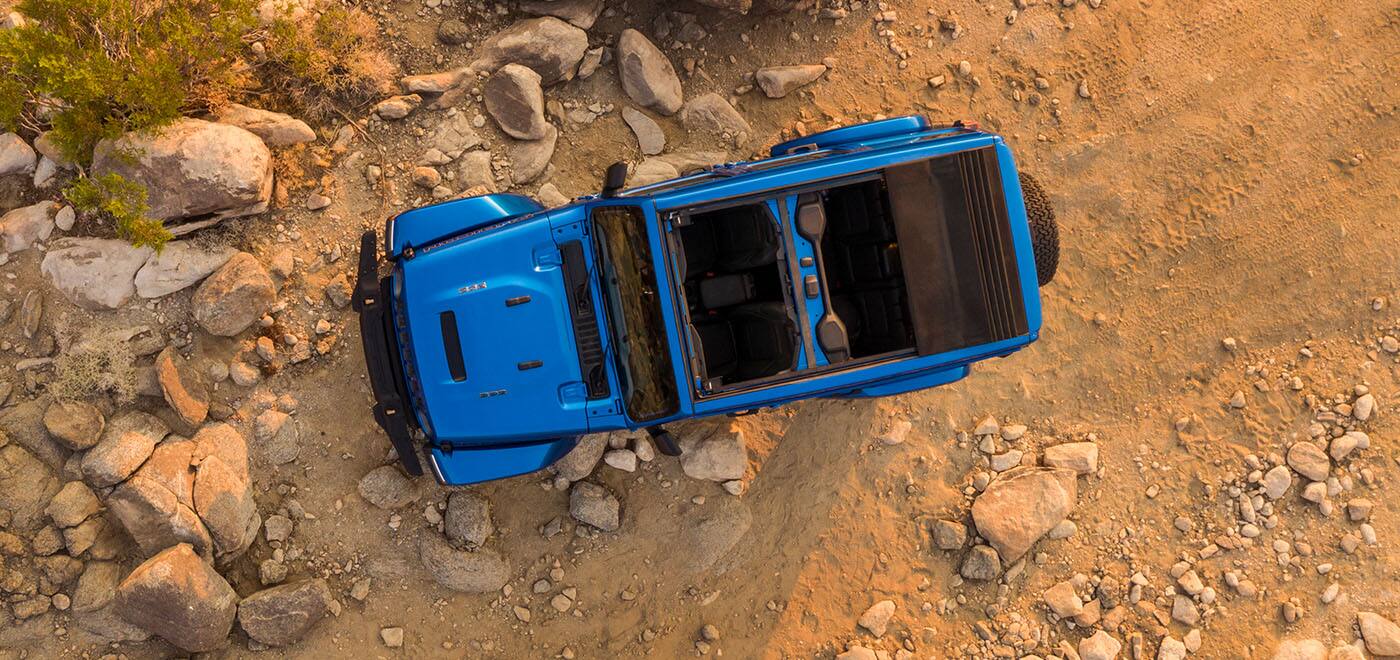 Off Road Images of the Jeep Wrangler Rubicon 392
Looking at the brand name on the Rubicon 392, one could assume its off-road capability. But Jeep took things a step further and made sure to engineer the Trail Rated Wrangler Rubicon 392 based on extensive durability testing. From Johnson Valley to the Rubicon Trail, this SUV has conquered some of the most punishing trails on earth. Push the engine button and feel that 6.4L HEMI V8 engine roar to life. Feeling all 470 horses of pure power gives a true understanding of why Jeep created the Wrangler Rubicon 392.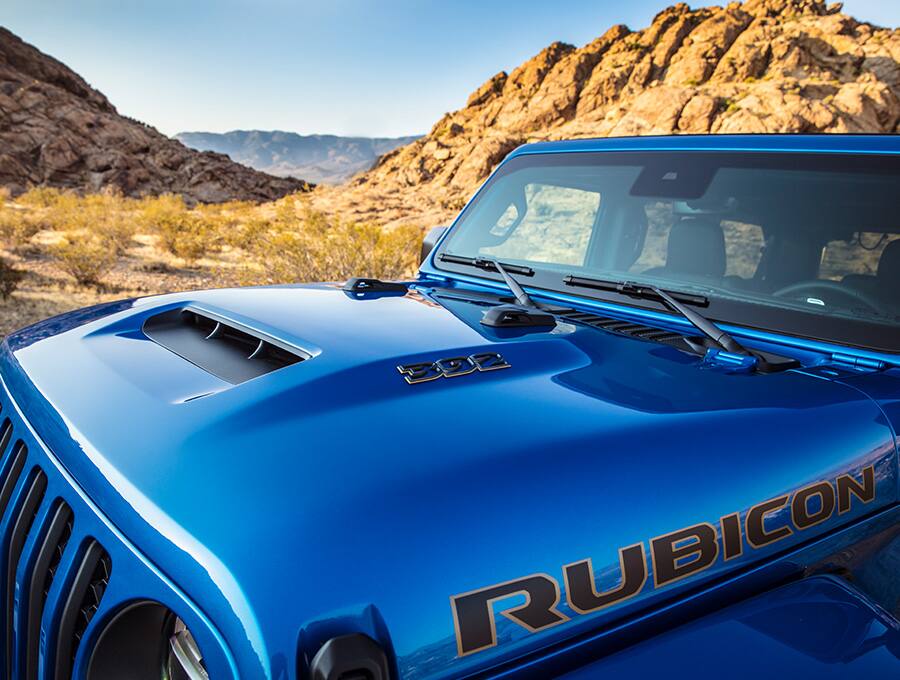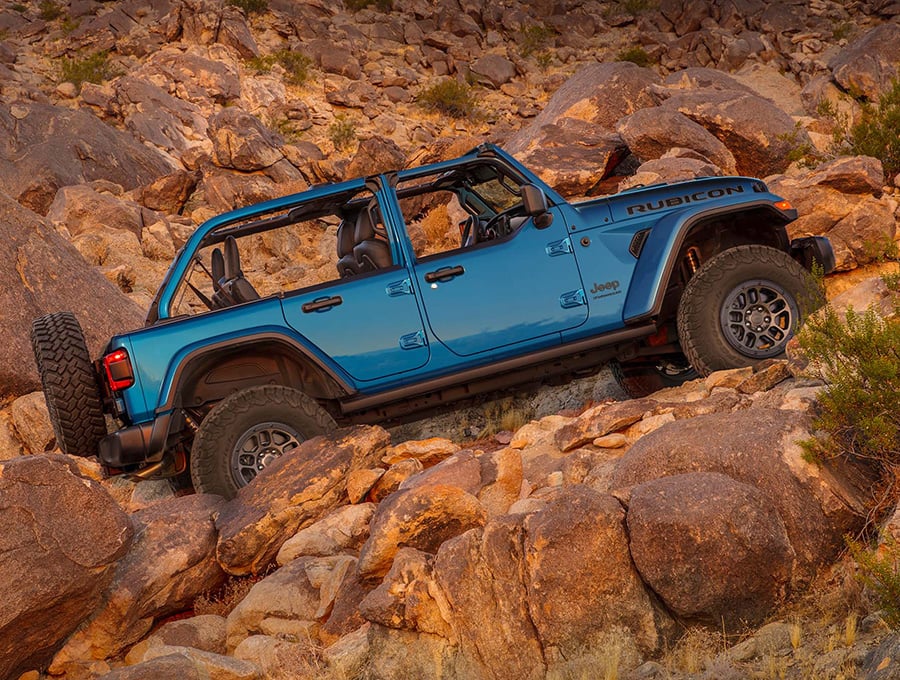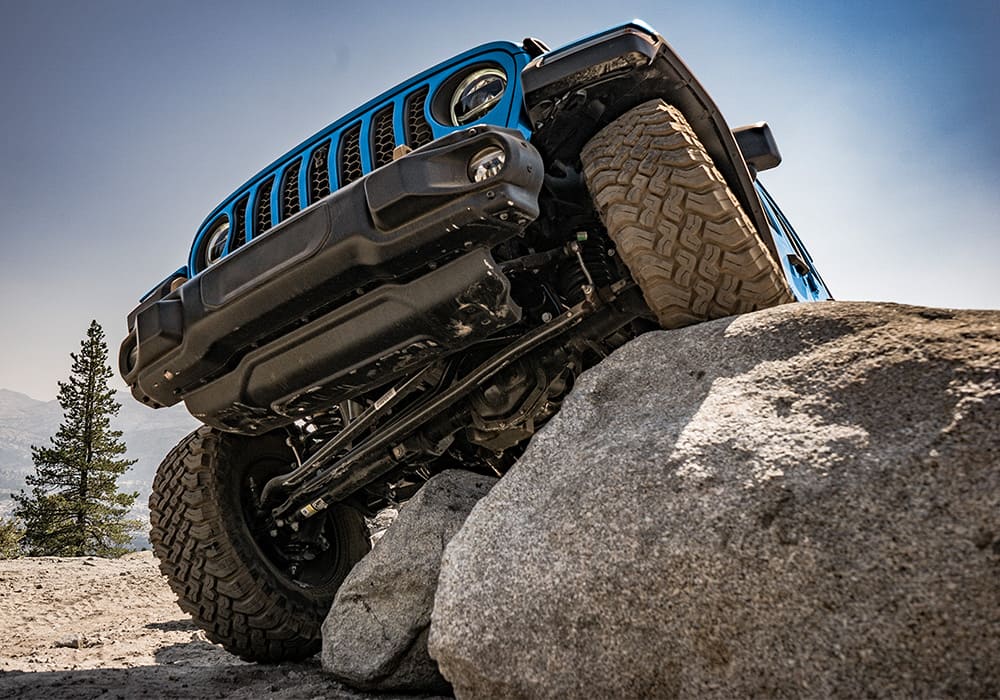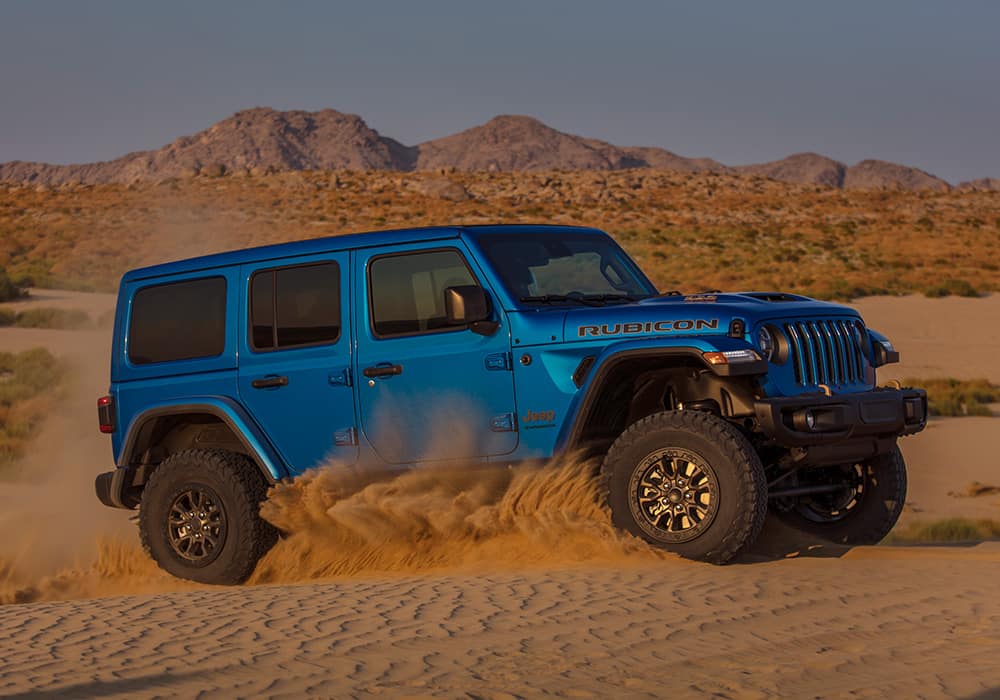 Interior Images of the Jeep Wrangler 392
While main focus of the 392 may be its power and capability, the cabin space cannot be left out. With the Rubicon 392, you get an absolutely elevated interior. Deluxe seat bolsters, embroidered leather-trimmed seats, custom bronze stitching, steering wheel-mounted paddle shifters, a premium audio system, and the Uconnect 4C NAV with an 8.4-inch touchscreen are just a few of the features that give the Wrangler Rubicon 392 a refined touch. The Uconnect system helps keep you on the right path and connected to your world. It even controls off-road features like Jeep Off-Road Pages and the available forward-facing TrailCam Off-Road Camera. In addition, the black leather-trimmed seats with bronze interior stitching feature a custom embroidered "392" logo, giving a happy reminder that yes, you are driving in your dream Jeep!!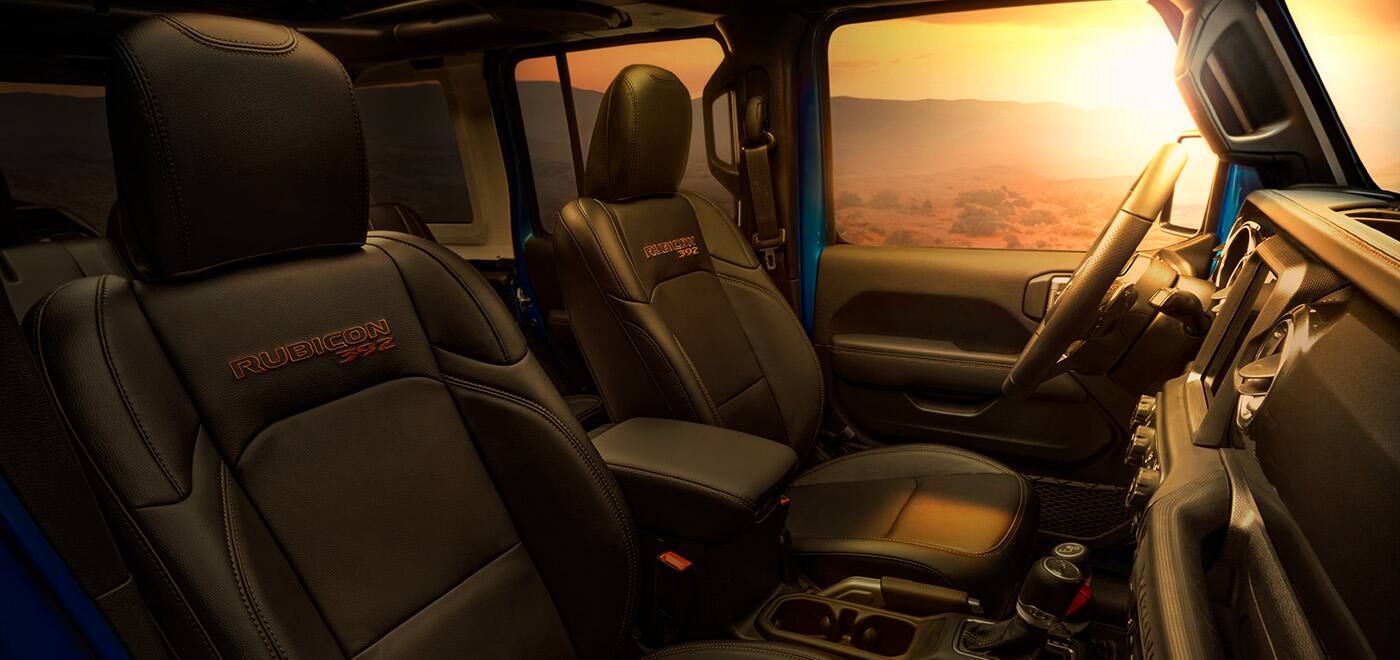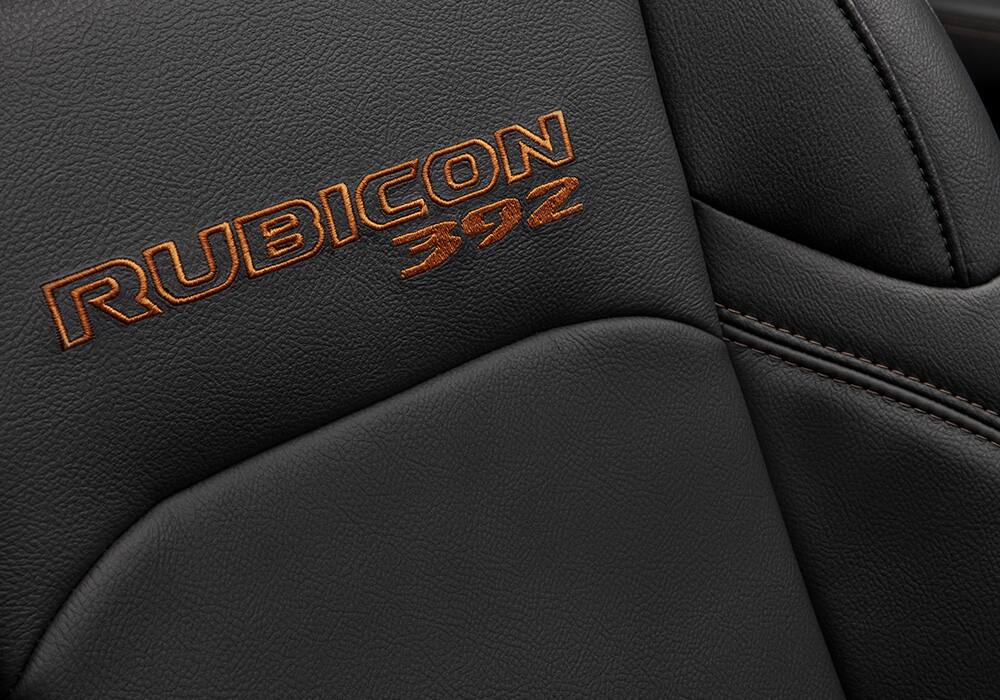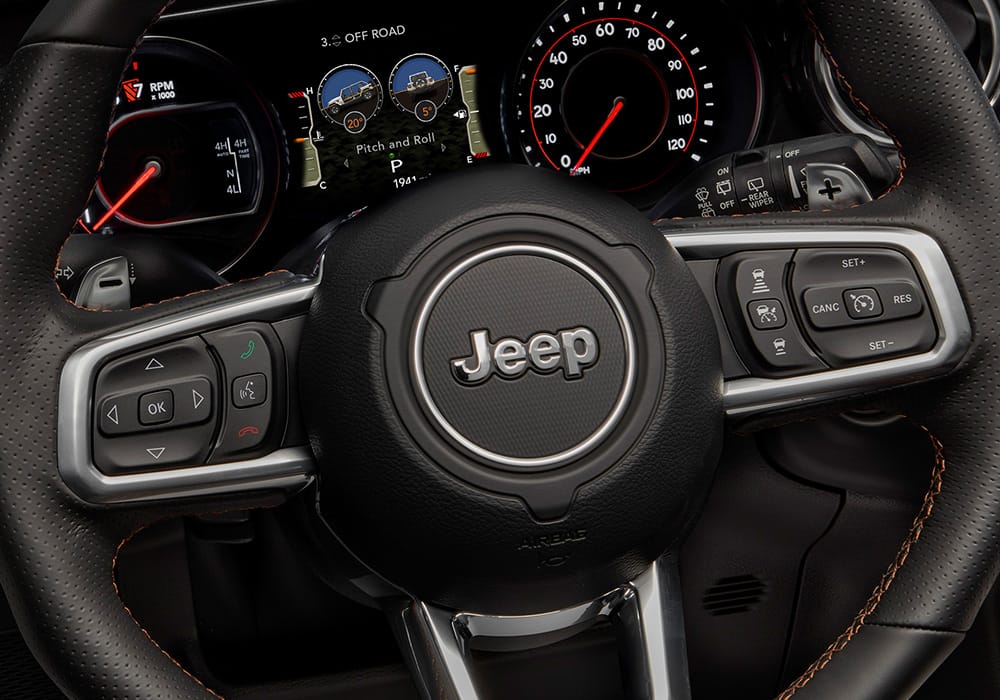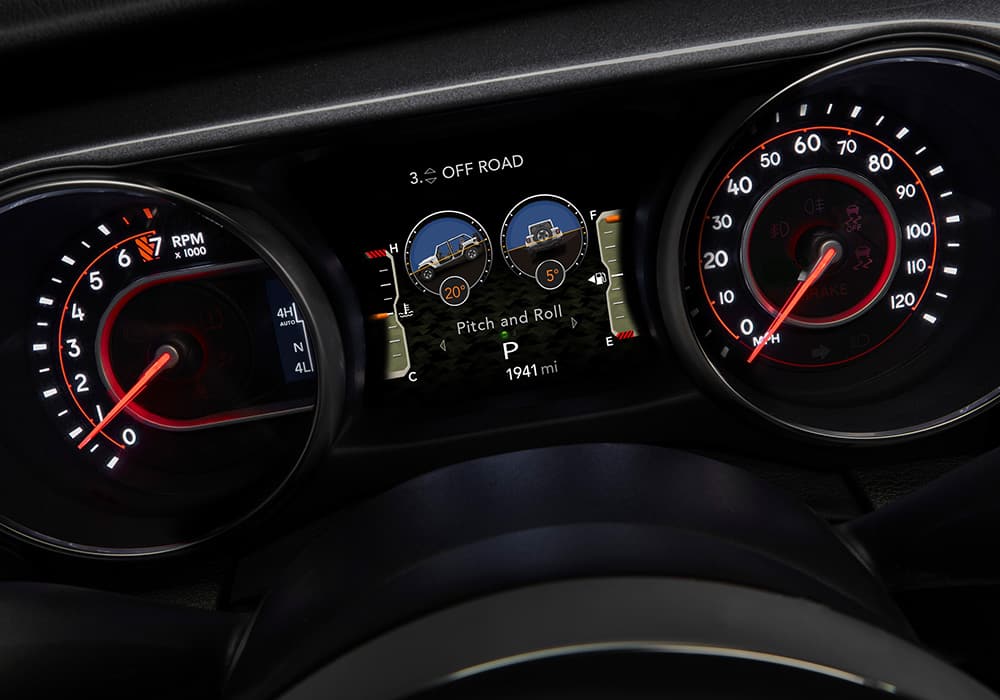 Jeep Wrangler 392 Video
Check out the '392' Reveal!!
Find the Wrangler Rubicon 392 in Ft Lauderdale FL at Arrigo Sawgrass
Looking to get your hand on the quickest and most powerful Wrangler ever made? For true Jeep off-road enthusiasts, the 392 is the ultimate model, and undoubtedly, a dream for many to own. If you are a serious off-roader in the Ft Lauderdale area, and are wondering just how you would go about getting your hands on a Rubicon 392, Arrigo Chrysler Dodge Jeep Ram Sawgrass can help! We are the place to go for all things Jeep Off-Road related! We have a huge number of Wranglers on our lot, both new and used, AND we can even help order a custom Wrangler, giving you the chance to get the specific features you want. Give us a call or stop by today.