Order a Mopar At Home PHEV Charger Ft Lauderdale FL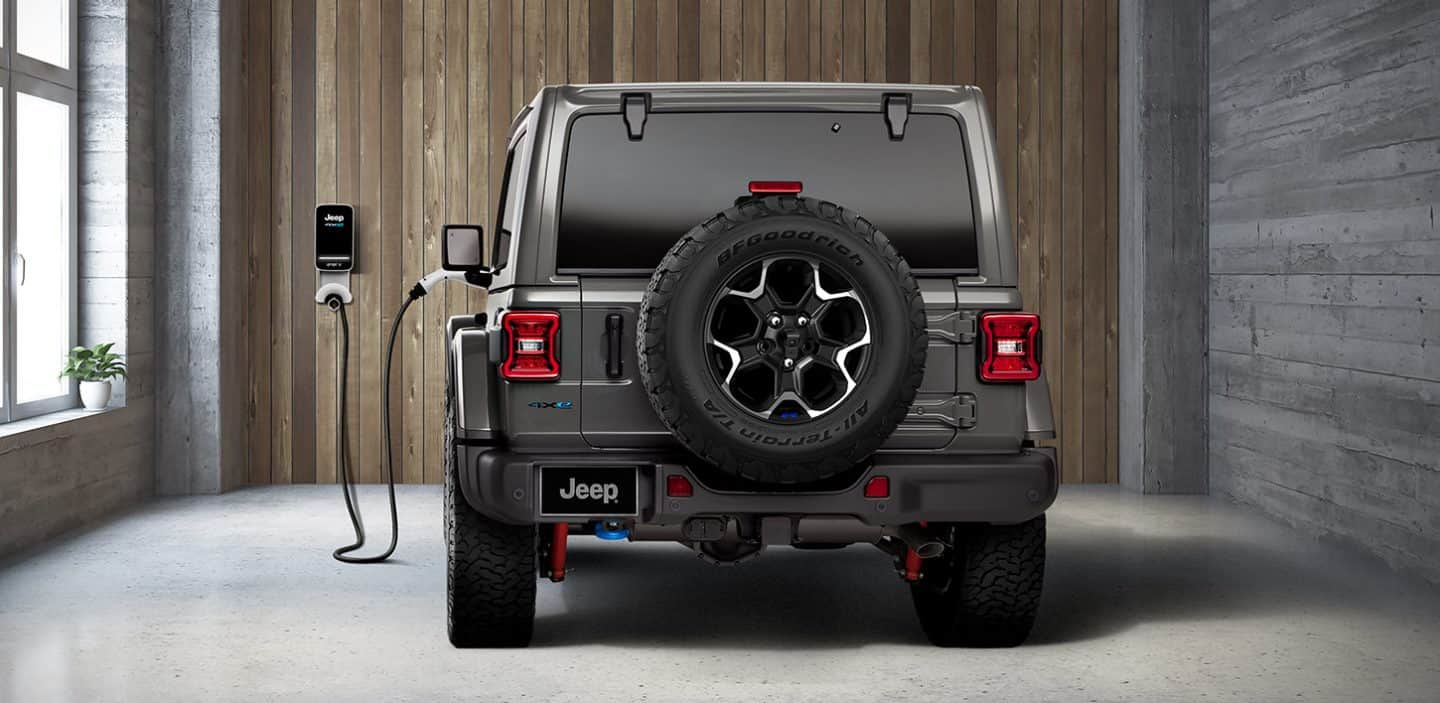 Order a Mopar At-Home PHEV Charger
Charge Your PHEV Faster Than Ever!
The world of hybrid cars is rapidly growing, and this exciting new innovation is becoming more and more popular for drivers across the country! This is great news for both your gas budget, and the environment, and the rise in popularity is also giving way to more accessible means of charging your PHEV. New for 2022, Mopar is releasing a brand-new at-home charging unit that you can use to quickly and easily charge your plug-in hybrid. This charger will pair with vehicles like the Wrangler and Grand Cherokee 4xe, as well as the Chrysler Pacifica Hybrid. Surely, that list will only continue to grow in the coming years as the hybrid and electric vehicle market flourishes. Continued down below, we'll be filling you in on everything you need to know about the Mopar At-Home PHEV Charger, and let you know how you can get your hands on one of your very own! Read on to learn more!
How do the PHEV Powertrains Work?
Plug-in hybrid vehicles (PHEVs) like the Wrangler 4xe, Grand Cherokee 4xe, and Chrysler Pacifica Hybrid help increase fuel efficiency while also providing plenty of power! Under the hood, you'll find an innovative powertrain that combines both a gas-powered engine, and a plug-in hybrid component featuring electric motors, and a rechargeable battery pack. For example, the Wrangler 4xe employs a 2.0-liter turbocharged inline-4 engine alongside 2 electric motors powered by a 400-volt battery. Similarly, the Chrysler Pacifica Hybrid features a specially-calibrated 3.6-liter Pentastar V6, paired with the twin-motor eFlite electrically variable transmission (EVT). The Pacifica is still the first and only plug-in hybrid minivan on the market! In both cases, the driver can select their desired drive mode, and choose between a hybrid or all-electric setting, depending on their desired power usage.
Charging Your PHEV
No matter what plug-in hybrid vehicle you drive, it's important to keep an eye on its battery power, and plan to recharge when necessary. In Jeep's case, the heritage brand offers a Level I and a Level II charging cable. The first cable can be used during longer periods, like an overnight charge, while the Level II can recharge the battery much more quickly. To help you monitor your battery levels, your PHEV will come with a LED light indicator either on the dashboard, on the charging port, or both! Luckily, these vehicles offer quite a substantial electric driving range, which helps banish anxiety about running out of power. For example, the Chrysler Pacifica offers over 30 miles of all-electric range, while the Wrangler 4xe is close behind with an estimated 21 miles, as is the Grand Cherokee 4xe at an estimated 25 miles. Selecting the Hybrid or eSave drive mode will help you conserve your battery's charge for as long as possible.
What does the Mopar At-Home Charger Offer?
With a Mopar At-Home Charger, you can easily charge your PHEV anytime, even while you sleep! Having your charger close at hand, built right into the wall, makes it easier than ever to keep your PHEV charged and ready for when you need it. The Jeep charger comes with the Level II charging cable which will charge your Wrangler or Grand Cherokee 4xe in under 3 hours. In Chrysler's case, the Level II EV charger will charge the Pacifica Hybrid in just 2 hours! The cable is 25 feet long for easier access, and the charging station is water-resistant, lockable, and even offers Wi-Fi connectivity. This means you can monitor your charging levels using your smartphone, and even control the charge remotely. Plus, your app will notify you of the best time of day to charge your PHEV, helping you save money on your electric bill!
How to Install Your At-Home Charger
This Mopar At-Home Charger is available in two versions, either a plug-in wall unit, or a hardwired apparatus. The difference here is that you can either plug your charger into the wall the way you would with a typical phone charger or similar device, while the hardwired unit is directly connected to your home's electrical system, providing a permanent charging station for your PHEV. No matter which setup you choose, your at-home charger can be safely installed by QMerit. QMerit is a trusted brand that will support you in every step of your installation process. You can even get started online by answering their quick questionnaire, and providing a few photos of your home's parking situation so that they can inform you of your options. The questionnaire takes less than 10 minutes, and then QMerit will provide you with a no-obligation quote for your installation. You can also order your charging cable online through the Mopar eStore!
Visit Arrigo CDJR for Mopar Parts and Accessories!
Whether you're an experienced PHEV driver looking to update your hardware, or you're new to the world of hybrid cars and looking for the best way to charge up your vehicle, the Mopar At-Home Charger is sure to impress! To learn more about this exciting new technology, feel free to call or visit our service center here at Arrigo CDJR Sawgrass! Conveniently located in Tamarac, Florida, we're happy to help drivers in the Fort Lauderdale area with all of their automotive needs. Our certified technicians will help you order any parts and accessories you may need, and can also answer any questions you have about the Mopar At-Home PHEV charger. If you're in the market for a new hybrid plug-in vehicle, be sure to check out our new inventory either at our dealership, or right here on our website! From all of us here at Arrigo CDJR Sawgrass, we look forward to working with you soon!