Jeep Dodge Ram Service Weston FL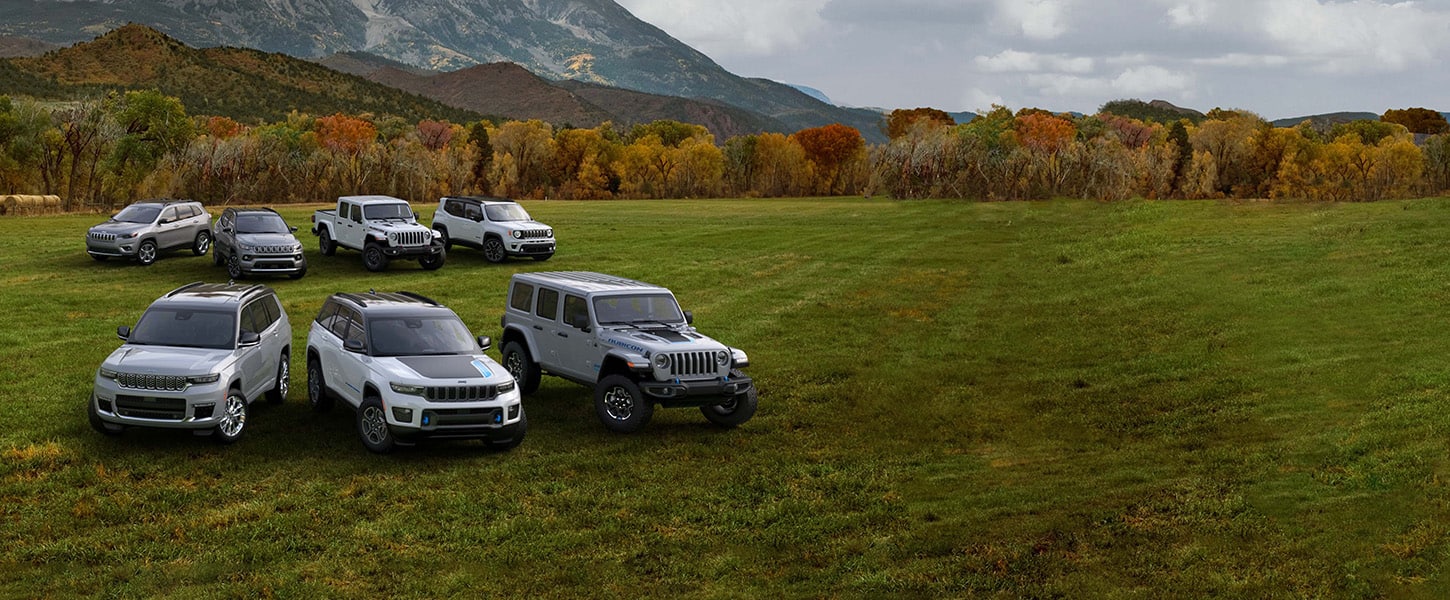 Jeep Dodge Ram Service Weston FL
Regular maintenance is the best way to keep your vehicle at peak performance. Your routine maintenance schedule should include oil changes, tire rotations, and brake inspections. If you live in or around Weston, Fl, Arrigo CDJR Sawgrass is your best auto repair and vehicle maintenance option. New vehicles come with specialized technologies. These vehicles require the experienced and certified technicians that you'll find ready and waiting at Arrigo CDJR Sawgrass. Our service center operates with state-of-the-art repair and maintenance technology to get you in and out as quickly as possible. Their knowledge and experience in Chrysler, Dodge, Jeep and Ram vehicles means your vehicle is in trusted hands, and they know how to assess common and uncommon issues with your car. In addition to providing service with a smile, our auto repair center also makes it easy to schedule service. We also offer car rentals and a free shuttle service. Our complimentary transportation will get you to work or home as needed. Our complimentary transportation will contact you to work or home as needed. If your repair is scheduled to take longer, you can rent from our large selection of trucks, sedans, and SUVs. Contact us today to schedule your service appointment.
About Weston FL
Weston is a city in Broward County, Florida, just west of Fort Lauderdale. Sunrise borders Weston to the northeast, Davie to the east, Southwest Ranches to the south, and the Everglades to the north and west. It is the most western city in Broward County, and the entirety of its western edge is located next to the Everglades. In the 1950s, industrialist and philanthropist Arthur Vining Davis took control of approximately 15,000 acres on which Weston is now located. On May 6, 1996, the State Legislature approved the Local Bill, and a vote on the matter was subsequently scheduled for that summer. Weston ultimately incorporated itself as a city on September 3, 1996. Roughly 90% of the voters voted in favor of incorporation. On April 1, 1997, by a nearly two-to-one margin, the voters residing in the Bonaventure area voted to become part of the City of Weston.
Mopar Oil Change Service Center Near Weston FL
Your Dodge, Jeep, or Ram vehicle owner's manual gives recommended oil change frequency that differs for each vehicle. Instead of relying on oil change shops that don't use the recommended type of oil, bring your vehicle to Arrigo Chrysler Dodge Jeep Ram Sawgrass service center for your oil change. Our technicians will recommend using the best oil for your car and changing your oil filter per manufacturer recommendations.
Arrigo Chrysler Dodge Jeep Ram Sawgrass Offers Outstanding Tire Service
The tires on your Jeep Dodge or Ram vehicle have a recommended lifespan that varies based on manufacturer recommendations. However, road conditions and driving habits can significantly reduce the life of your tires. The look of the tires is often not the best way to measure when a tire replacement is required. Bring your vehicle to our repair for a tire assessment. We offer tire rotations, repairs, and replacements. Our certified technicians will recommend the best tires for your car while giving you a selection of options that align with manufacturer recommendations.
Dodge Jeep Ram Parts Center Near Me
Mopar parts provide authentic OEM parts for your Dodge, Jeep, or Ram vehicle specifically designed to maintain your vehicle's peak performance. In addition, Arrigo Chrysler Dodge Jeep Ram Sawgrass also offers OEM accessories and performance parts for your car to make sure it's customized to your heart's desire.
Certified Mopar Service Technicians at Arrigo CDJR Sawgrass
Certified technicians best perform Jeep, Dodge, and Ram service. When you use a general service center, the technicians may not be ASE certified and may not be authorized to work specifically on CDJR vehicles. The technicians at Arrigo CDJR Sawgrass offer accredited services. Each technician is licensed to work with many different makes and models, including Chrysler, Dodge, FIAT, Jeep, RAM, and SRT vehicles.
Arrigo Chrysler Dodge Jeep Ram Sawgrass Services
Arrigo Chrysler Dodge Jeep Ram Sawgrass has various useful service and parts resources right on our website! Here are a few of them: