Jeep Brake Repair Services Ft Lauderdale FL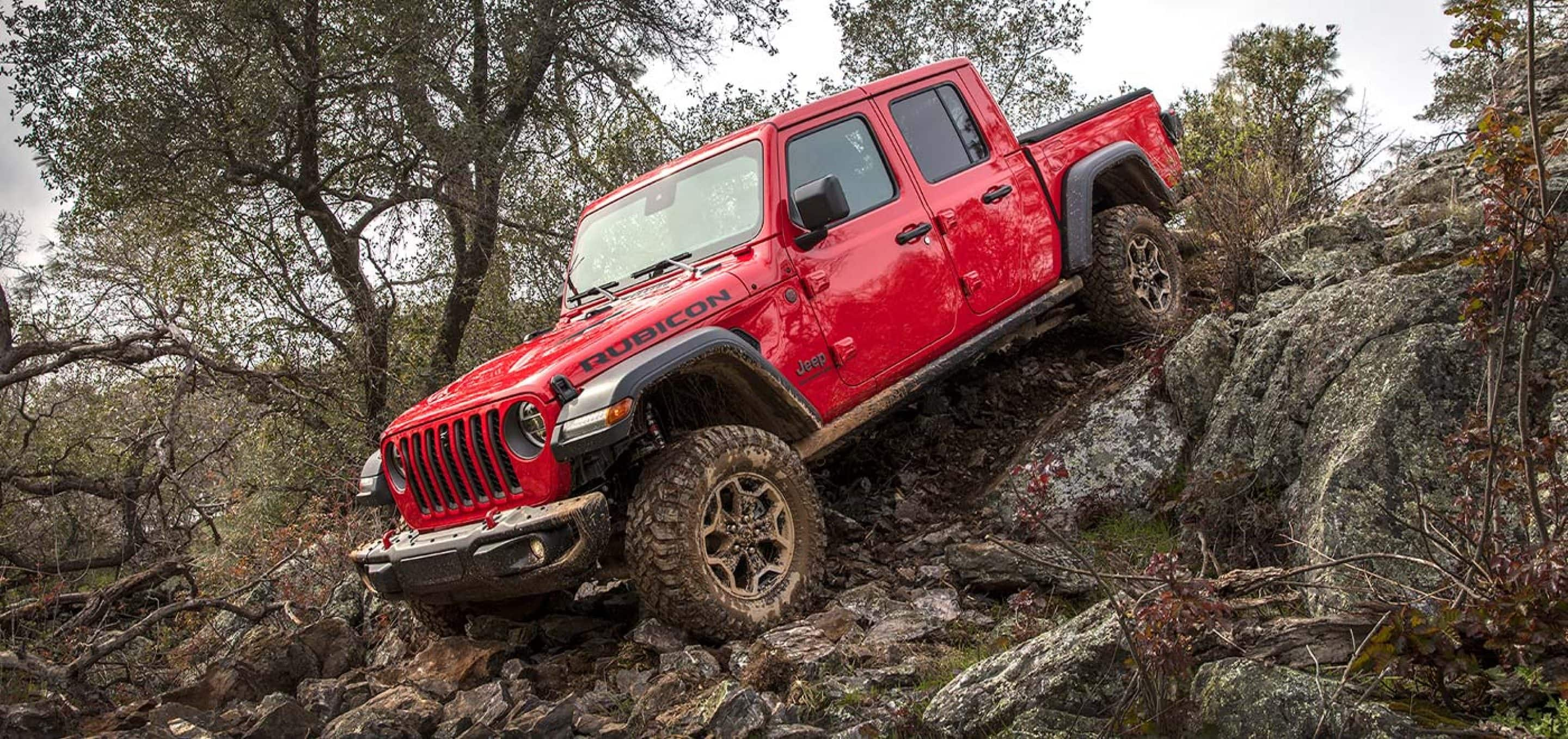 Jeep Brake Repair Services Ft Lauderdale FL
You will be stopping better after visiting Arrigo Chrysler Dodge Jeep Ram Sawgrass!
Finding a five-star Jeep service center in Fort Lauderdale, FL, can be challenging. Well, you can stop looking, as the technicians at Arrigo CDJR Sawgrass are capable of quickly and accurately servicing your Jeep. It is true Jeeps are pretty tough. However, they still require regular maintenance, and the brakes of your Jeep will wear out over time and need to be replaced. A few significant components of your Jeep's braking system include brake pads, calipers, hoses, or master cylinders. Just like how you can count on your Jeep, you can rely on our factory-trained technicians for stellar Jeep service.
What is involved in a brake service?
It is always a good idea to have your brakes serviced before a problem occurs. The service team at Arrigo CDJR Sawgrass makes it as easy as possible to have your brakes checked so you can catch a problem before it leaves you stranded. When you bring your vehicle to our professional service center, we'll give your braking system a thorough inspection. Next, a technician will top off or replace brake fluid and replace brakes or brake parts if needed.
Symptoms of failing brakes.
The braking system on your Jeep will let you know if you should get a service done. Brake manufacturers installed what is called a "squeal pad" in brakes. What this does is when your brake pads get low, they will start to squeal when you step on the brake to let you know it is time to have them replaced. Other bad brakes symptoms include a vibrating pedal or steering wheel, a burning smell around the tires. It is always best to stay ahead of problems before they become major ones. Generally speaking, automakers like Jeep suggest that rear and front brakes are removed and serviced at least once every 12,000 miles or 12 months. Preventative brake care can help keep you safe on the road.
When should I have my Jeep's brakes replaced?
Typically your  Jeeps brakes should be replaced every 30,000 to 40,000 miles. However, these numbers will change depending on your driving style and the terrain you are traveling on. For example, if you drive primarily on the highway and tend to brake smoothly, your brake pads may last longer. Conversely, hauling heavy loads and riding your brakes will shorten the lifespan of your brakes.
How long does a Jeep brake service take?
Another reason to have your brakes service is time. Routine maintenance and system checks can take as little as half an hour. However, bigger jobs will require more time in the shop, which means you will be without your Jeep for longer. In addition, if your car's brake system is in bad shape, the shop may have to replace core components, which sometimes means waiting for parts to come in and cost more.
Save time and money with regular brake services!
Regular maintenance will help you avoid brake problems before they cause a dangerous accident on the road. So when you bring your vehicle to our professional service center, we'll give your braking system a thorough inspection. Our brake services include topping off or replacing brake fluid or replacing brakes or brake parts, such as brake pads, calipers, hoses, or master cylinders.
Arrigo CDJR Sawgrass wants to help you keep your Jeep running in tip-top shape!
Routine maintenance is the best way to keep your Jeep at peak performance, and the specialized technicians at Arrigo CDJR Sawgrass are ready and waiting to help you tackle those rugged trails in your Jeep. Our auto repair and service center is open Monday through Friday, 7:30 AM – 6:00 PM, and Saturday, 8:00 AM – 5:00 PM. Contact us today to schedule maintenance or repairs or visit us during our Early Bird hours to get same-day service.